Unfortunately, there is no silver bullet to success, and the coveted insider tips often have to be laboriously worked out yourself. But if you believe in yourself, have the necessary will to persevere and can also cope with setbacks, you have a good starting position.
The information in this article is only a beginning. You can get more tips from other models, from experienced photographers and of course from the contacts in your model agency.
How do I become a model?
First and foremost, it is important to have a good charisma and act confidently in front of the camera or on the catwalk. Some models are born with this and others have to learn it through training and routine. Take every opportunity for a photo shoot with a good photographer! You will see that you get better and safer with every shoot.
Looking good is of course important, although body measurements are particularly important for catwalk models. With photo models, a personable charisma and an interesting, unmistakable appearance are particularly important.
If you think you are a model in terms of appearance and demeanor, it is time to apply as a model.
How do I apply as a model?
You can apply to model agencies and photographers .It is of course important to only contact reputable agencies.
As a first contact option, an email is best. Add three to four photos of yourself and state your measurements, your age and your place of residence. In addition, your telephone number for easier contact.
If you don't hear anything after two weeks, you can follow up by phone.
If your application was of interest, you will receive an invitation to an interview / go-see or a test shoot. If someone sends you a rejection, don't be discouraged and try elsewhere.
Body size, measurements and clothing size of a model
Many photo shoots take place in underwear or swimwear. A well-trained body and general fitness are therefore very important for models. In addition to the correct model dimensions, body proportions and optics are particularly important. Especially in men, the muscles should be clearly developed, but without appearing excessive. A well-defined washboard abs always goes down well.
The days of anorexic female models are still not over. Too much orientation in this direction is viewed more and more as critical. Ideally, a model looks fit and healthy, then bookings are most likely.
There are strict guidelines for catwalk models, but these are handled differently depending on the agency. Under 172 cm it is difficult for women (for men 182 cm), the best is 175 cm to 180 cm. Dress size should be 36.
The reason for these requirements is that the sample collections to be presented are only produced in this size.
If you don't want to work on the catwalk but just stand in front of the camera, then size is not that important. However, many agencies expect you to be able to accept both photo and catwalk jobs.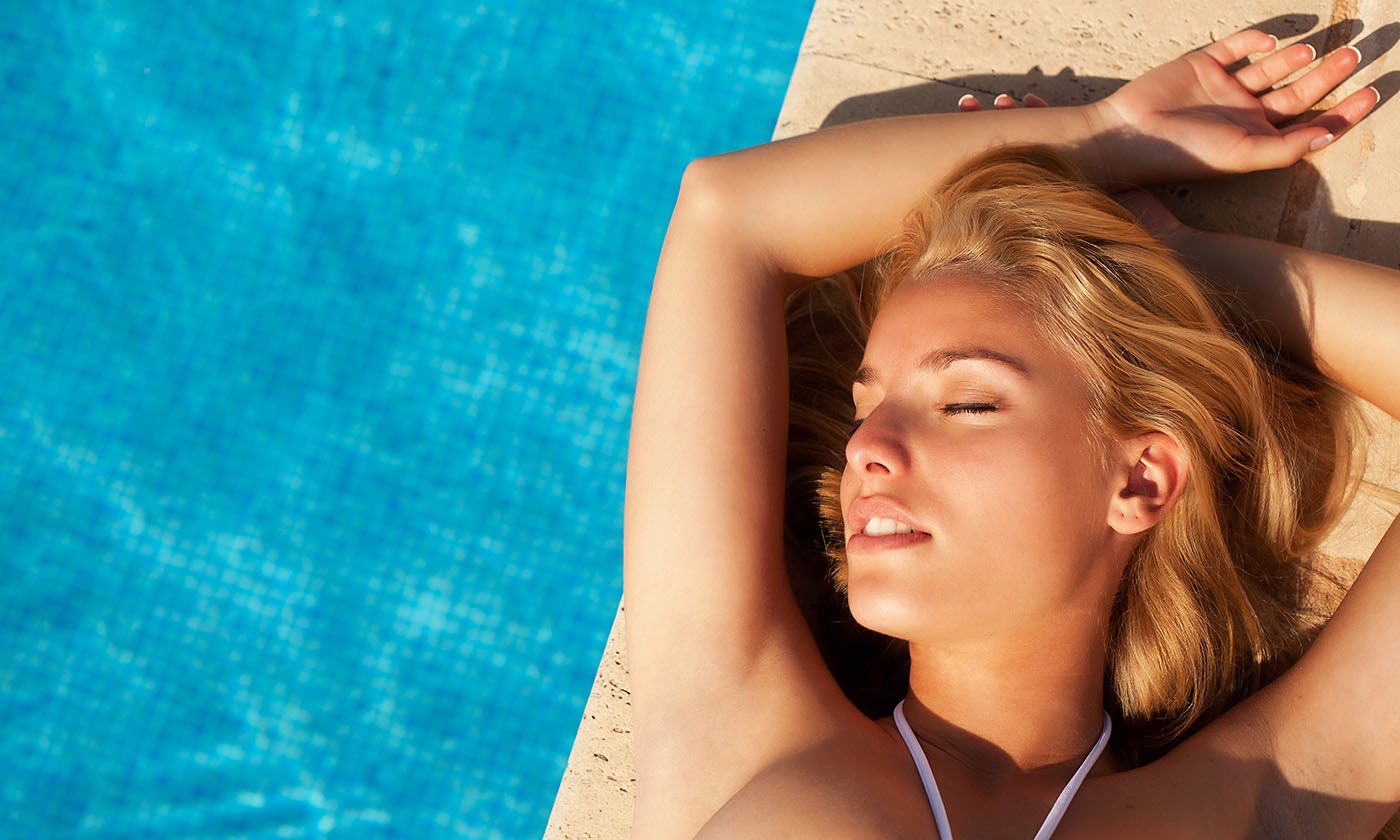 Photo: Michael Omori Kirchner
At what age can I become a model?
Of course, there are age requirements for certain activities as a photo model, which are relatively narrow. In principle, however, there are no restrictions, neither downwards nor upwards. There are even specialized modeling agencies that place babies or toddlers and others that deal with seniors.
So you can start modeling very early, although of course your parents' consent is required if you are not yet of legal age.
In addition, the youth protection regulations must be observed at work. If you are very young, it is best to turn to a correspondingly specialized model agency, they will be able to advise you best.
But even beyond the age of 30, your career does not have to end by a long way. More and more photo models in their prime, the so-called Best Agers, are sought. Often these are of course people who have worked as models for many years and have the experience. But entering the model business at the age of 40, 50 or 60 is definitely possible.
As always in the model business, however, the following applies here: Your own assessment is important: Are you able to radiate dynamism and zest for life in front of the camera despite your age? Do you look sporty and healthy? Such types are exactly what advertising is looking for. If you fit into this requirement profile, you have a good chance.
I was approached by a model scout on the street, can that be serious at all?
There are many serious model scouts and photographers who work this way, many great models have been discovered this way. So don't let yourself be put off and don't suspect a cheap pick-up behind it.
Of course, there are also free riders who pretend to be model scouts and can offer you little or nothing. So first of all only take the offered business card with you. You don't have to reveal your own mobile phone number, name or address yet.
You only get in touch after you have informed yourself about the agency or the photographer and are interested in a cooperation.
You shouldn't get in touch
if you don't get a business card at all

if you are immediately asked for private details (such as your mobile phone number) on the street

if you cannot find any information about the contact person on the Internet

if you find the agency's business model or business practices obscure or suspicious
It goes without saying that you don't sign anything right away on the street.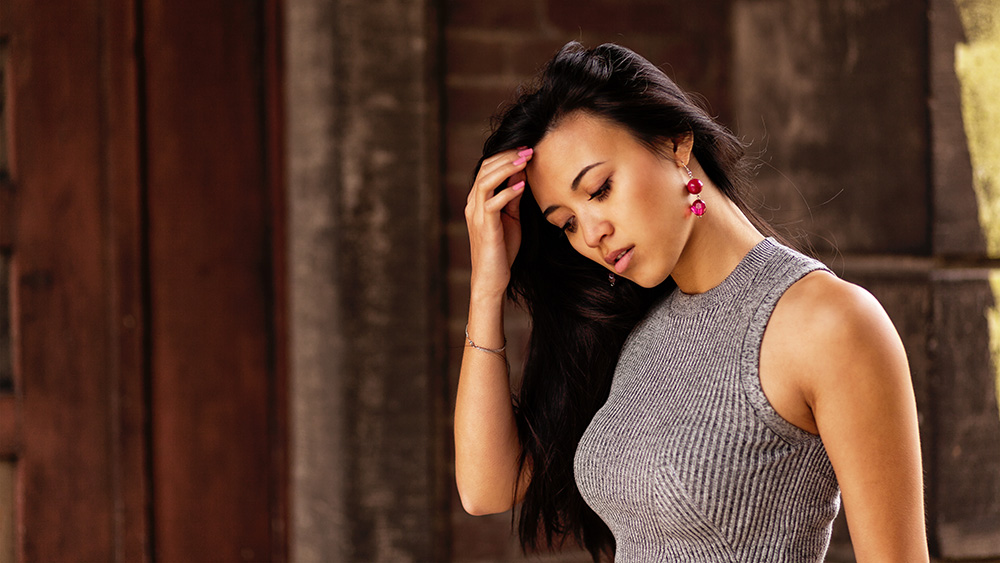 Photo: Michael Omori Kirchner
How do I recognize a serious model agency?
Unfortunately, there are also dubious model agencies on the market. They live from making false promises to newcomers and pulling the money out of their pockets.
You should become suspicious if you are promised a dream career and high daily salaries are guaranteed.
It is also a bad sign to be asked for money. You should only pay money if you get real value, for example a good education or a professional sedcard shoot, provided you can use the results of the shoot outside the agency. Don't be blinded by promises of secure bookings, which you supposedly only get if you book overpriced model courses.
Under no circumstances should you pay any money for inclusion in the agency's file. A reputable agency earns its money by arranging orders, not with fees for inclusion in their file.
How do I recognize a serious photographer?
Contrary to popular belief, there are far fewer dubious photographers than expected. Still, there are a few things to watch out for:
Have reference photos shown and reference customers named. If the answer is evasive or non-verifiable information is given: Caution!

Ask if you can bring an accompanying person to the preliminary talk and / or photo shoot.

Ask about a release before a shoot. No serious photographer works without it!

Don't cheat on your age. If you are not yet of legal age, say so openly. This does not reduce your chances, but you need the signature of a legal guardian on the model release.

Don't be rushed into nudes if you don't want to. No serious photographer disregards the previously




agreed limits.
Otherwise: just trust your good common sense.
What is a Go See?
If you are invited to a go-see, they want to get a personal picture of you.
Photographers, agencies or clients usually invite people to a go-see.
You are expected to bring your book, the so-called model book . This is a folder with reference photos from previous shootings in the format 20 x 30 cm. Anyone who brings a normal photo album with them, perhaps with photos in the 9 x 13 format, has immediately shown that they have no experience. The model book is usually taken back with you immediately after review.
You may be asked to take a few steps, put on certain clothes, or do some test shots. Usually the go-see only takes a few minutes.
What is a model release?
A model release is an agreement on the rights of use to the photos that arise during a shoot.
Without the conclusion of such an agreement, neither the photographer nor the model may use the images in any way. Therefore, such a release is ALWAYS signed.
Stock photo agencies in particular have the model release presented so that they can check whether the necessary usage rights are in place.
What is a TfP shoot?
A TfP shoot is a mutual photo shoot. TfP means "Time for prints". The model invests the time and gets free photos for it.
That means: Neither the photographer pays the model nor vice versa
For beginner models, this is a good way to get shooting experience and good pictures, and for photographers it is a way to implement certain ideas without paying a model fee.
TfP shootings are often used by amateur photographers and entry-level models, but this is also a popular option in the professional camp.
It is important to make sure that both sides benefit from the shoot. An experienced professional model will not do a TfP shoot with an amateur photographer and a professional photographer will only do a free shoot with an inexperienced model in exceptional cases.
What is a tear sheet?
A tear sheet is an extract from a publication, for example a magazine or a brochure.
This tear sheet shows the jobs for which the model has already been used and that the recordings made so far have actually been used commercially.
If it is also a cover picture or a high-quality brochure, such a tear sheet is a jewel in the model book, and every model is very interested in collecting as many such "trophies" as possible.
As a newcomer model, can I bring someone to the shoot?
With prospective models, it often happens that an accompanying person is brought to the job interview or to the photo shoot. This is usually not a problem at all.
In the case of underage models, it is very welcome or even required that the parents are there.
This is rather unusual for experienced models. When your own friend also acts as a "manager", although he has no idea about the modeling business, it seems rather strange.
If you would like to bring someone to a photo shoot, it is best to announce this in advance. You should rather avoid photographers who then strictly refuse and cannot give any reasonable reasons.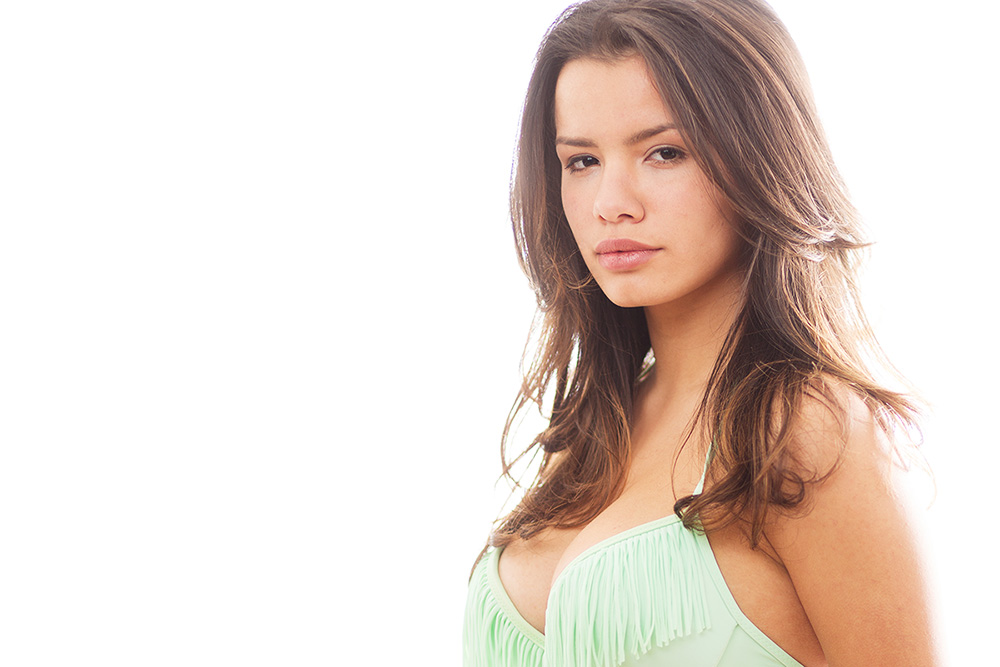 Photo: Michael Omori Kirchner
Do nudes harm my career as a model?
There is no clear answer to this question. First of all, it is important that you ask yourself what you can and cannot represent for yourself. If you feel uncomfortable taking photos or regret a shoot afterwards, nobody benefits.
On the other hand, nowadays it is taken for granted with models that pictures in underwear or bikini are no problem. The so-called "covert nude" is also considered normal (in a covert nude the model is naked, but the sensitive areas cannot be seen directly in the picture because they are hidden. Most advertising photos for cosmetics and personal care products would be without a covert nude impossible.
Tip: Set your own limits and then stick to them. On the other hand, however, expect that if you book for a personal care series you will not be able to take the pictures in your sweater. If you are unsure what exactly is expected of you during a shoot: ask beforehand.
How much money can I earn as a photo model?
Beginners in the modeling business are of course interested in how much money you can earn as a photo or catwalk model.
There is no general answer, only the absolute top models get the dream fees.
Before a model can even think about charging a fee, it must first show that it can work professionally.
Nobody buys a pig in a poke. Paid sedcard shootings and so-called TfP shootings are ideal for this purpose.
If the experience is then good and you can see the talent of the model from the reference images, a daily fee of 200 to 400 euros is paid for newcomer models.
At first this is a nice extra income, especially for part-time models, students, etc.
Since clothing and make-up have to be purchased from the fee and taxes and various insurances have to be paid, a model will relatively soon aim for a daily fee of 600 – 1,200 euros or more. In addition, there may be a buy-out.
It should be noted that as a model you are usually self-employed and register a business.
As a model, where can I get good photos?
Especially at the beginning of working as a model, the question arises of where you can get good reference photos for applications to model agencies and photographers. In some cases, meaningful amateur photos that you can produce yourself for little money are sufficient for the application. But the chances are greater if you can already present professional photos that show that you can act convincingly in front of the camera.
For this purpose, beginners who have not yet completed professional shootings and well-employed models who are often not allowed to use the results of their commissioned shoots for self-promotion book a paid shoot with a good photographer.
Choose this photographer carefully, take a look at his previous work, and you should only go to him for a shoot if it meets the professional requirements. Don't forget that your chances as a model depend on the quality of the resulting pictures. You and your make-up artist pay between 300 and 800 euros for such a shoot. That's a lot of money, so you should be able to expect a lot.
With such shootings it is also common that you get the image files in high resolution so that you can make your own prints or even print a poster from the photos. You can usually only use this for your own advertising, for your model book, your website or if you want to have a poster printed by you. Before the shoot, agree with the photographer how many of the photos are included and how many of them have been edited. Many photographers do not even publish unprocessed images.
How current do my reference photos as a model have to be?
It should actually be clear: only current photos are allowed on the sedcard and in an application by email. Nothing is more disappointing for a photographer than when the booked model looks completely different than expected in person.
So if you now have a different hair length or color, if your body dimensions have changed or if you have just gotten a few years older: Current photos are a must! And no matter how good the old pictures are, they may possibly still appear in the model book on one of the last pages.
Models who apply with old photos and write / say: "But now I look different …" cannot hope to get an order.
So you always need up-to-date images of yourself. You don't get the images for your own use on all orders, sometimes you don't even get to see them. There can be many reasons for this, for example an advertising agency does not want the new ad motif to circulate in advance and the photo to wear off as a result. Later you decide on a different motif and the pictures disappear into oblivion without you having a chance to get the pictures.
So it's not a bad idea to keep in touch with the photographers you work with. Almost all photographers plan free projects from time to time and are open to requests for a TfP shoot. In this way, two birds can be killed with one stone: You get your current photos, and the photographer doesn't have to book an expensive model for his free project.
Success at GoSee, the presentation date for models
If you are invited to a GoSee, there are a few tips to optimize your chances:
Come on time.

Face the host (client, photographer, booker, …) positively and with a smile, spread a good mood. What is not possible is a sad, shy or negative appearance.

Wear neat clothing that is neat but not too flashy. Subtle jewelry is ok.

Make sure you have good skin.

Come on well rested and not sleepy.

Don't wear too much makeup.

Present

 your model book and answer all questions smiling and confident, but not arrogant.
If you take these tips to heart when preparing for your appointment, you have a good chance of making an optimal impression.
As a photo model, do I have to take care of the makeup myself?
A make-up artist is present at many photo shoots. Then the model doesn't have to worry about putting on make-up and appears on set without make-up.
But it is of course gladly seen when the model supports the make-up artist and can replace it if necessary. The cost pressure is getting bigger and so it happens more and more often that a model also has to do her own make-up.
There is usually no make-up artist available for test shoots; for TfP shoots, this is clarified before the appointment.
In any case, the model should always have the basic make-up equipment with them:
Make up

Concealer

rouge

Mascara

Lip gloss

Transparent powder (very important!)
By regularly working with make-up artists, a model learns to apply make-up according to type. Make-up artists like to give tips when asked about them.
Professional model posing
Professional models can act independently in front of the camera even without precise posing instructions from the photographer. In the briefing, the topic of the shoot is discussed and the model should then deliver the corresponding poses himself. The photographer gives minor instructions and corrections during the shoot, but doesn't like to start with the basics.
Therefore it is important for your success that you have a basic repertoire of poses "on it" and above all that you can act independently and naturally in front of the camera. Of course, you get the necessary security through many many shootings. The more you stand in front of the camera, the better you will get.
Thorough preparation is also important in the run-up to shootings: Stand in front of a large mirror and practice posing. A good posing book can be helpful. Or you take a fashion newspaper and do some poses. It is important, however, that you only see such templates as suggestions and that you act independently relatively soon.
Availability as a photo model
Successful models are always available for inquiries from your agency or from photographers. That sounds a bit exaggerated at first, but it is very important for success in business.
And availability doesn't just mean being accessible by phone, but also always having an appointment calendar with you in order to be able to answer a booking request in a qualified manner.
Of course it is understandable that there are situations in which you do not want to be disturbed and you are not immediately written off if you are not available. But many inquiries have to be decided at very short notice and the agency does not phone after you long, but tries immediately with another model. And the possible order has already been placed elsewhere.
You should inform your agency of a longer absence, for example a vacation, so that they are informed accordingly.
Application as a photo model with me
From time to time I implement free projects in which I work with interesting and committed models on a TfP basis. That means, you only invest your time and the willingness that I may publish the photos. You can use these photos to apply to a model agency or for your personal purposes.
I am looking for women and men between the ages of 22 and 52 with a positive and charismatic aura.